Also known as Pantogragh or Overall Quilting this style of quilting is a popular and economic way to finish your quilt.
In this style of quilting one motif or collection of motifs is repeated edge to edge and top to bottom over the quilt.
With many designs to choose from you are certain to find a quilting pattern that complements your quilt top. Click the link below to view some of the patterns I have available.
In contrast to edge to edge quilting Custom quilting references the patchwork piecing in the quilt top and places designs in a combination of blocks, sashings and borders.
The piecing is often defined with stitch-in-the-ditch work and background filler designs if you opt for a more heirloom style of custom work.
The time to custom quilt is often 3 to 4 times as long as edge to edge quilting and the price will reflect this. If you are interested in Custom work it is best to discuss quilting options with me and I will provide a price guidance estimate.
SO SORRY ... I am not currently accepting Custom Quilting
If you prefer to hand quilt you can choose to have your quilt longarm basted.
It will be basted using a large 1/2" meandering stitch that is easy to remove using a neutral coloured thread.
Longarm Basting is ideal if space to layout a quilt is limited or you suffer with knee or back issues.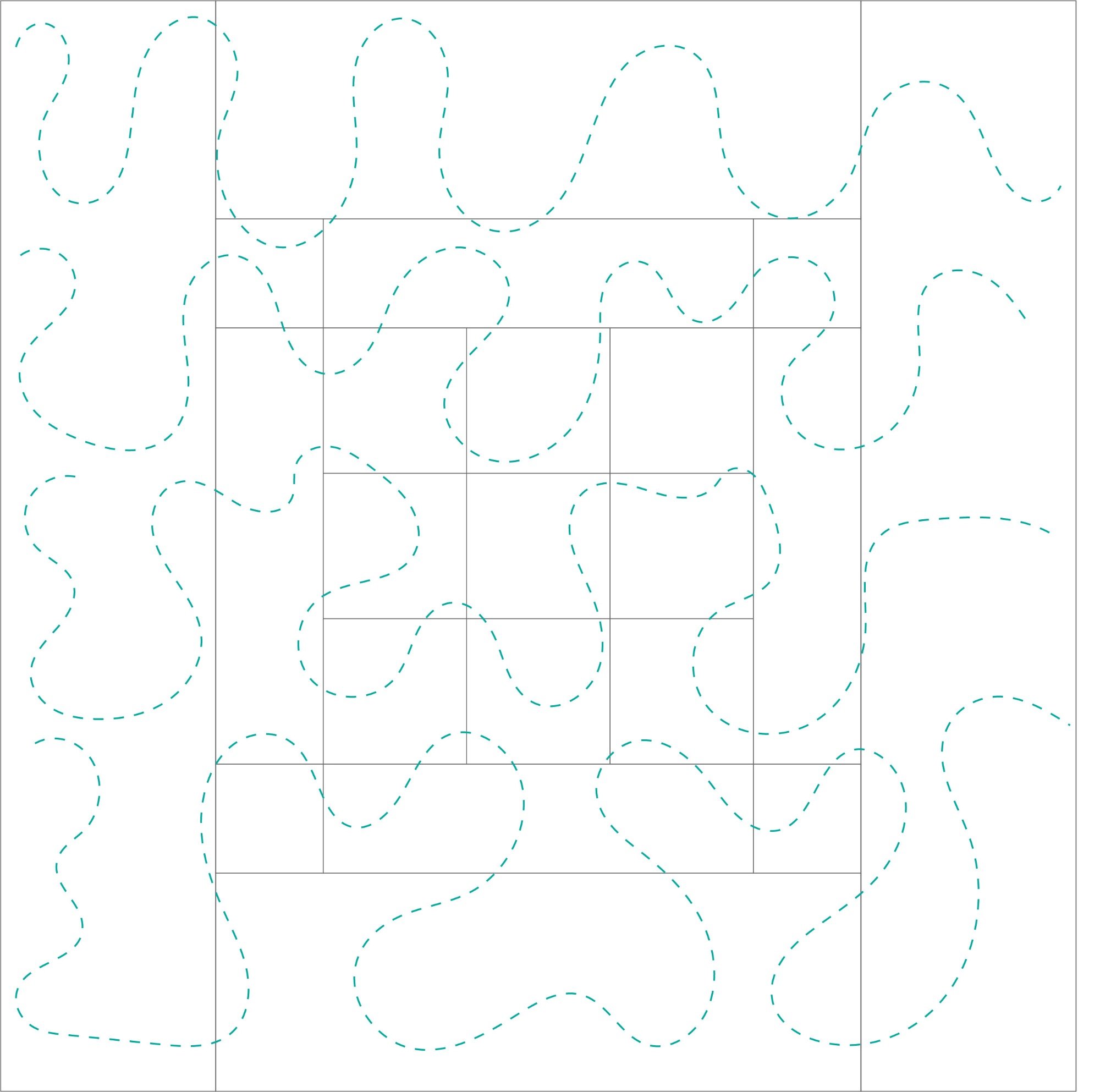 As a general rule I square and overlock the edges of your quilt before returning it to you, I do this so the edges are straight and the corners are square. Overlocking the edges secures all the quilting stitches and makes a clean edge for you to add the binding.
As an additional service you can opt to have the binding attached to the quilt before it is returned to you. The binding will be machine sewn to the front of the quilt and have mitred corners and clean 'lumpless' finish ready for you to hand-stitch to the back of the quilt.
If you opt for this binding service you may also choose to either supply binding you have made yourself or you can send fabric and I will make your binding for you.
Additiionally, you can also choose to have your quilt completely finished with binding fully attached to the quilt. It will be machine stitched to the front and hand sewn to the rear.
Find pricing for these additional services here.
It is always a good idea to ensure that the borders of any quilt are attached correctly to the body of your quilt but even more so when you opt for longarm quilting. Frame-based quilting systems really need the quilt to be flat and square for best quilting results. If a border is applied incorrectly it may be too big meaning the outside edge of the quilt is larger than the centre, The quilter then needs to spend time easing in all the extra fabric. Alternatively, the borders may be smaller than the centre of the quilt so the centre balloons up. The quilter then needs to spend time easing the centre.
If you are unsure how to apply borders please follow the link below for an in-depth tutorial. Or ask me about a mini-class.
As an additional service I can apply the quilt borders for you. This is particularly useful if you have large quilts and do not have the space to layout, measure and accurately cut long lengths of fabric for the borders. Beneficially, your quilt will load on the longarm frame correctly and best longarm results will be achieved.
Choose a nice backing fabric for your quilt.
Although we don't often see the back of the quilt it is always a nice surprise to turn it over and find something lovely to look at. Plain fabrics look fabulous and will highlight the quilting but I don't recommend Sheeting. Although sheeting is an economic choice it can also be troublesome to longarm quilt. Quilting fabric will give best results.
Fleece is also an option that feels wonderful as a backing. I can quilt fleece backs but I do request that a light batting is also used to help stabilise the quilt sandwich because some fleece materials are very stretchy.
You can purchase 108" wide quilt backs or you can buy standard width fabrics and piece together to achieve the desired width/length for your quilt. In either case a bit of preparation is required. Wide backs usually always need to be squared and ideally are best pre-washed before loading on the longarm frame. They can also be stiff with surface finishing and quite wrinkled off the bolt. Standard width fabric will need piecing together, ideally with a narrow width zigzag, deams pressed open and the selvedges removed.
Check out the Quilt Preparation page in the link below if you wish to do this yourself. Alternatively I also offer quilt backing preparation as an additional service.