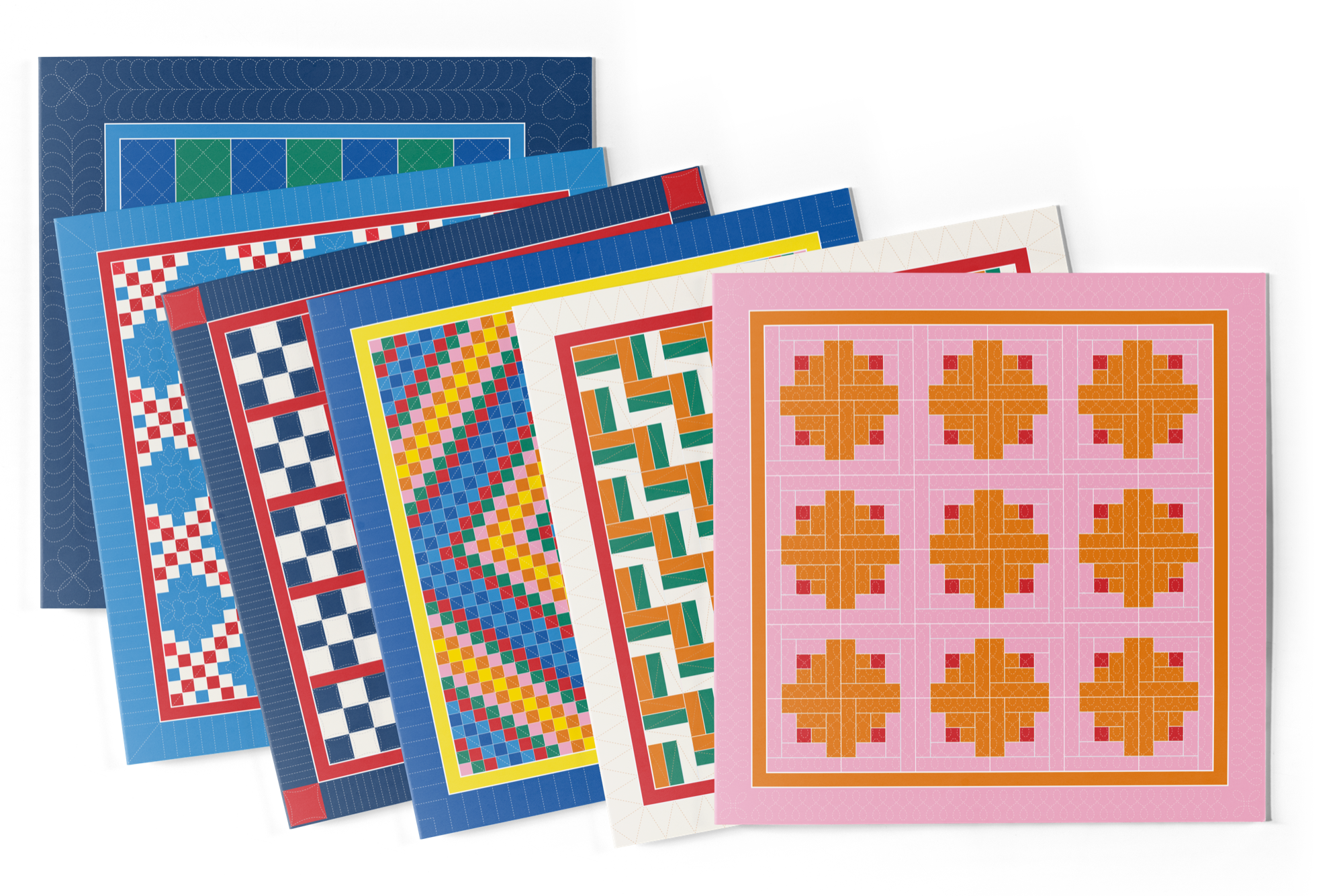 Almost Amish is a collection of 6 greetings cards with designs inspired by the bold and colourful designs of Amish community.
Almost Amish is my first design collection and reflects everything I love inside my deisgn world, colour, patchwork and quilting stitches.
The cards feature patchwork blocks made from square and rectangular patches with mock quilting stitches providing a textural element. The colour palette is based on a selection of Kona solids by Robert Kaufman.
Printed in the UK on recycled paper and supplied in a compostable cellophane bag.
Blank inside for your own beautiful words.
Be the first to know about new releases!
Would you like to make a patchwork quilt like the card? Would you like a quilting plan to finish the quilt?
Patterns to make the patchwork and quilting-stitch patterns to finish the quilt will be available soon!
Subscribe to my newsletter to be the first to know when I release the patterns.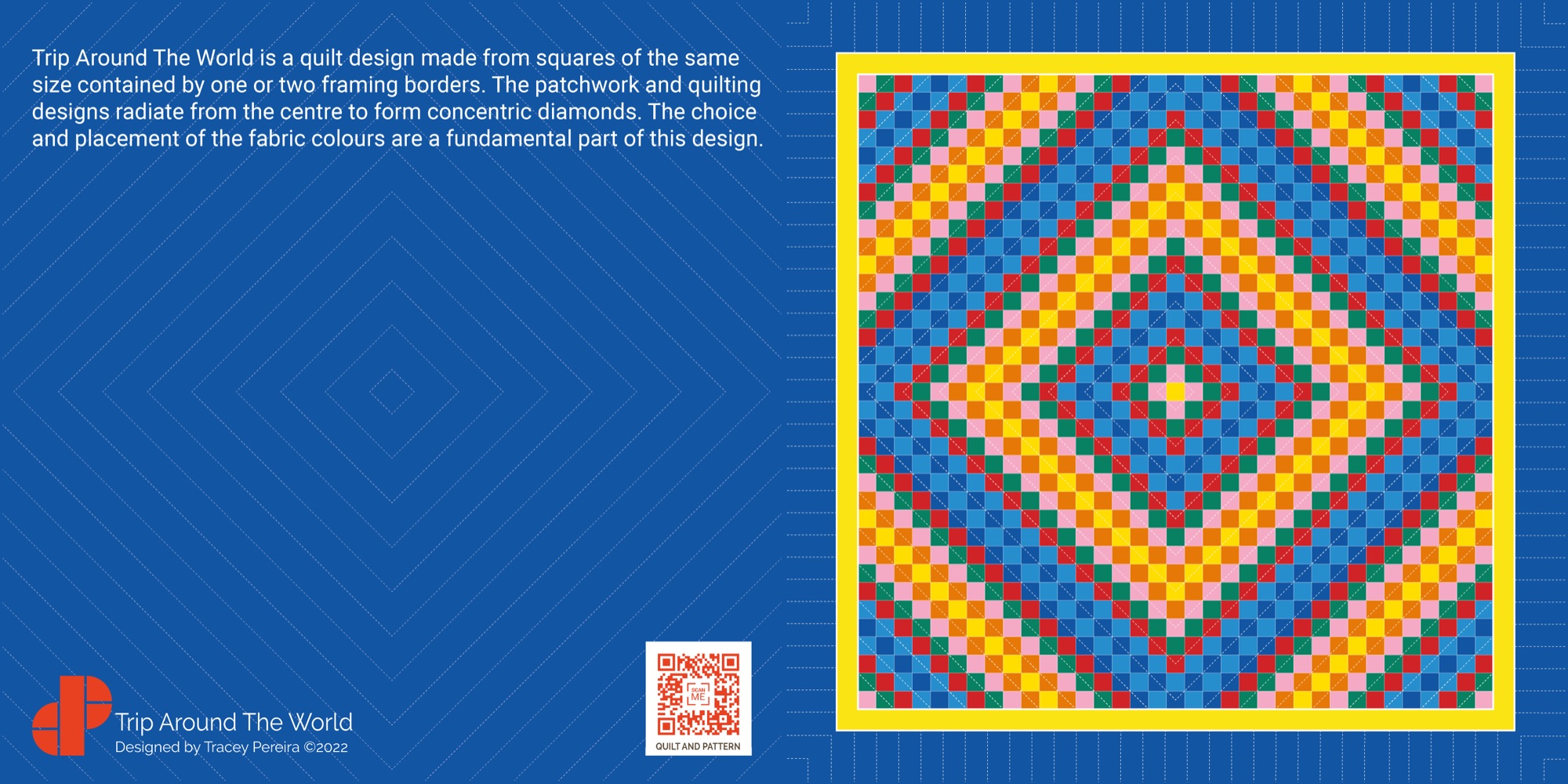 Trip Around The World is a quilt design made from squares of the same size contained by one or two framing borders.
The patchwork and quilting designs radiate from the centre to form concentric diamonds.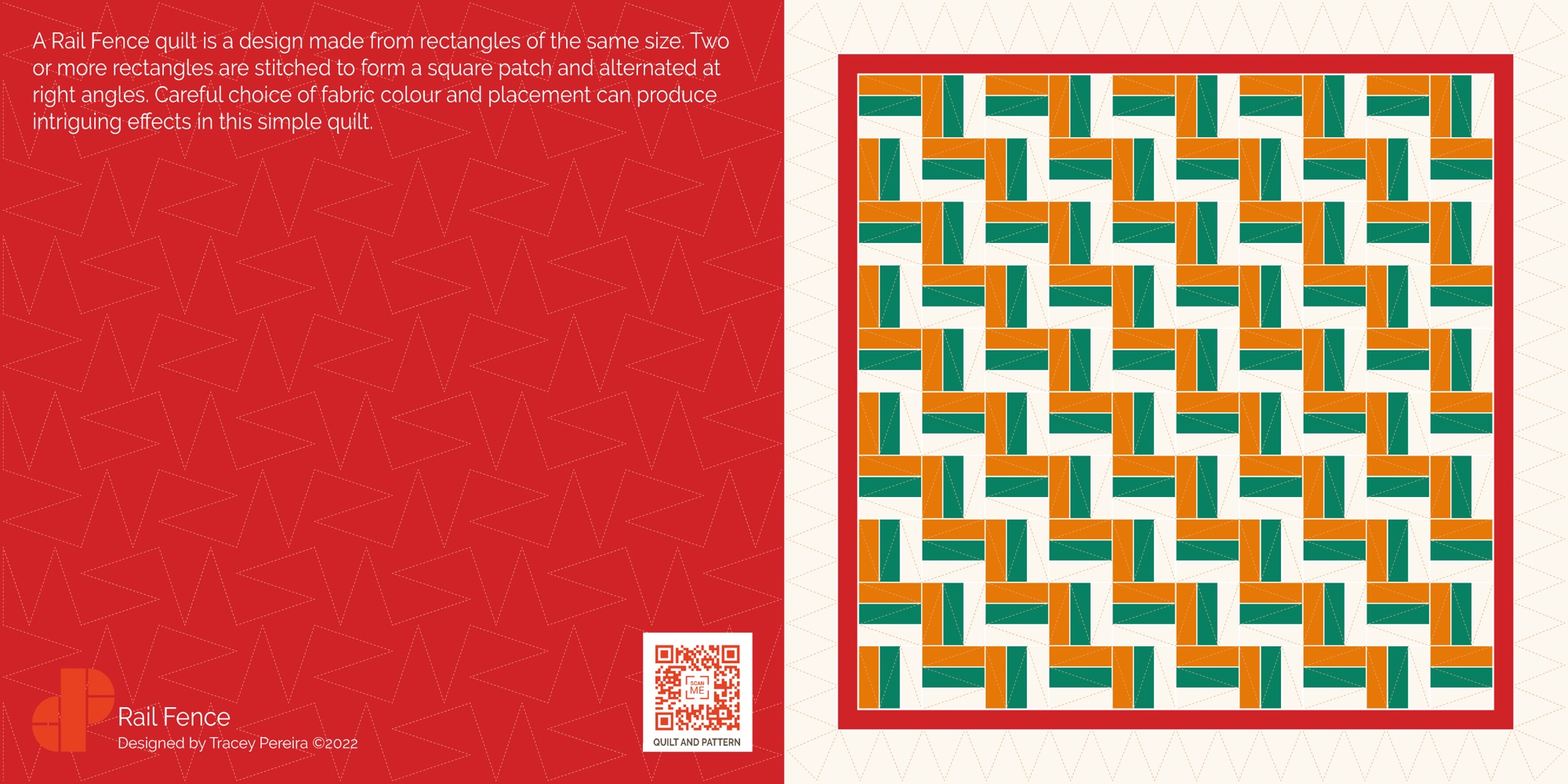 A Rail Fence Quilt is a design made from rectangles of the same size. Two or more rcetangles are stitched to form a square patch and alternated at right angles.
Careful choice of fabric colour and placement can produce intriging effects in this simple quilt.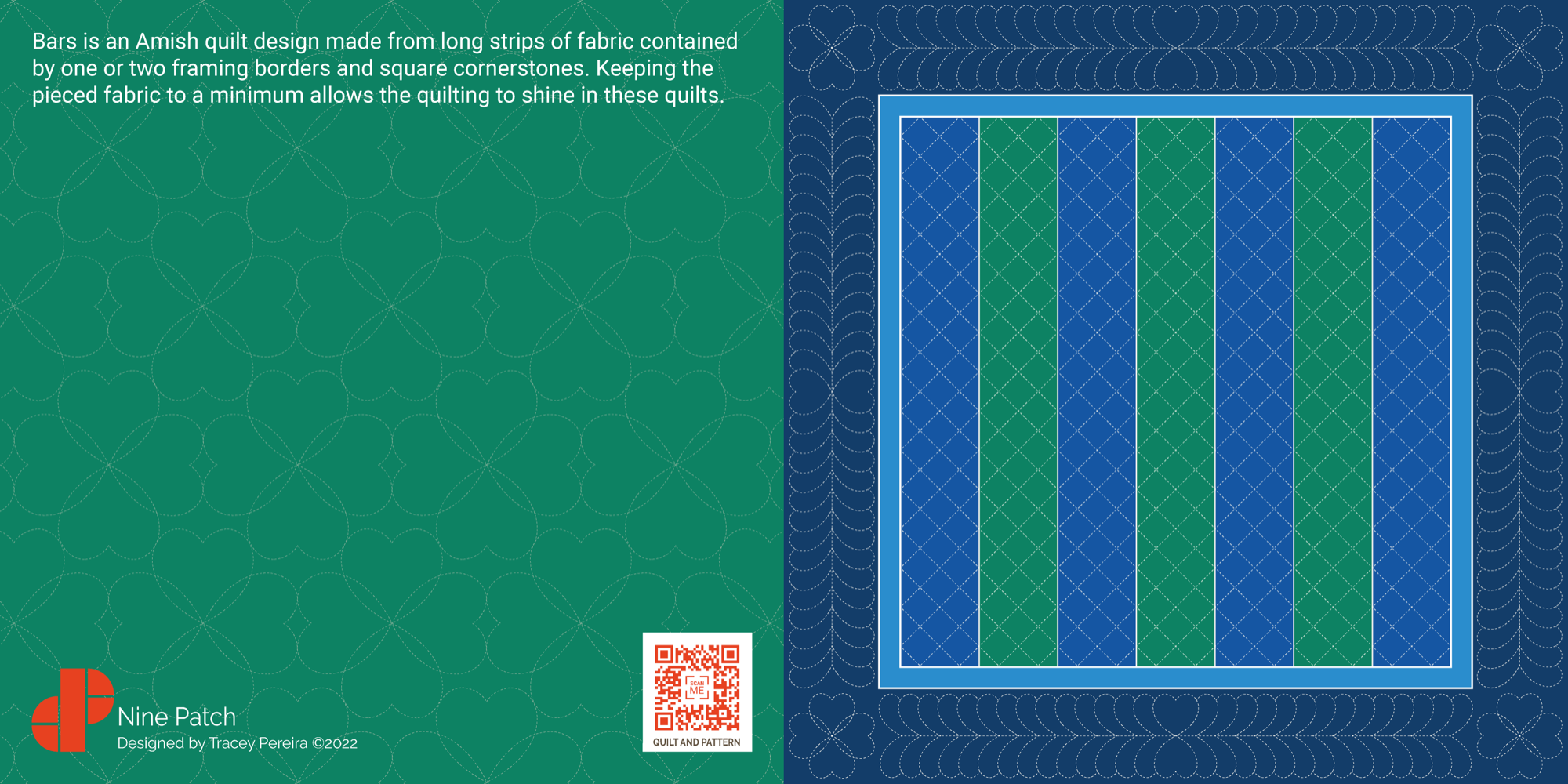 Bars is an Amish Quilt design made form long strips of fabric contained by one or two framing borders and square cornerstones.
Keeping the pieced fabric to a minimum allows the quilting to shine in these quilts.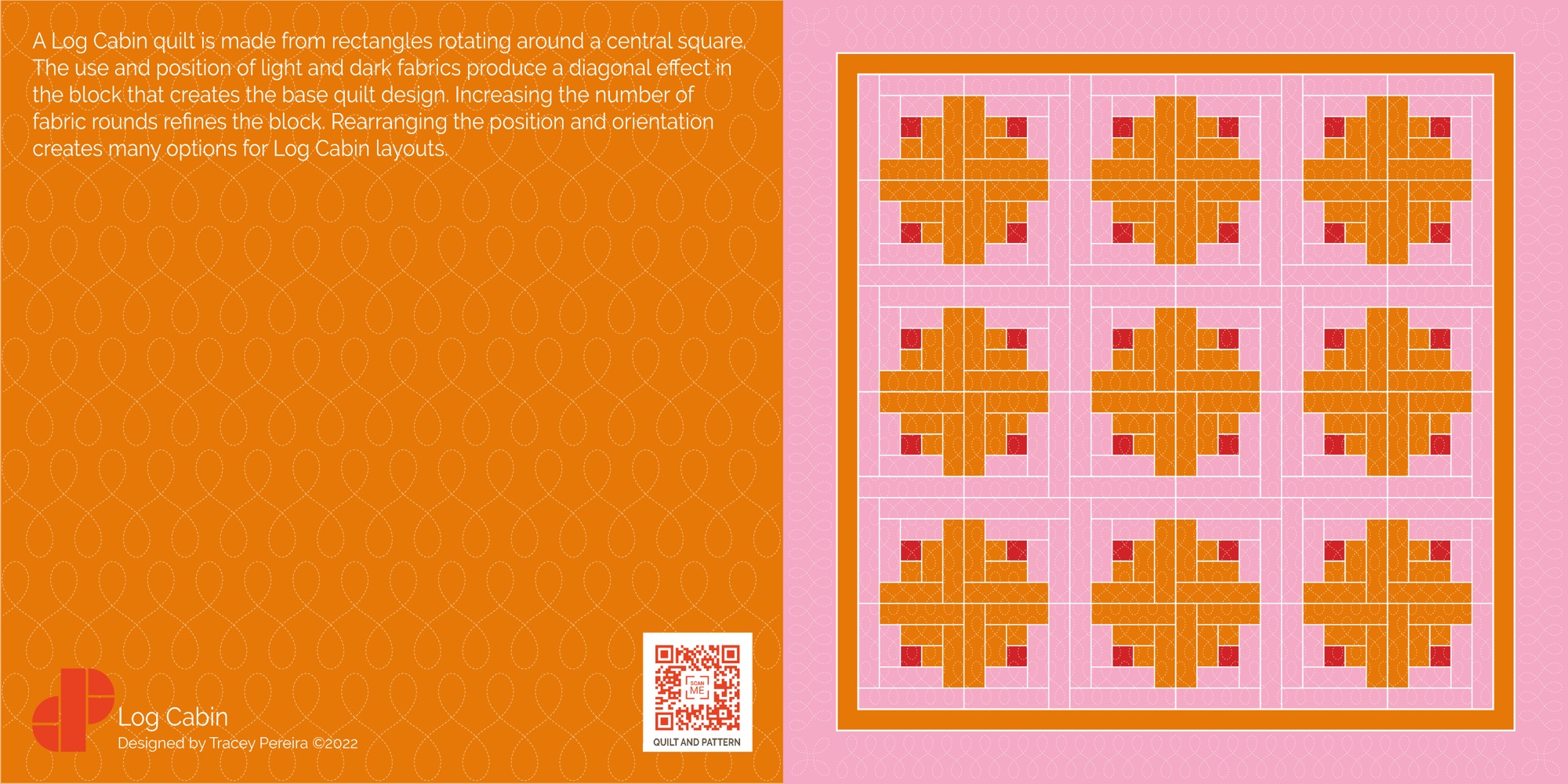 A Log cabin quilt is made from rectangles rotating around a central square.
The use and position of light and dark fabrics produce a diagonal effect in the block that creates the base quilt design. Increasing the number of fabric rounds refines the block.
Rearranging the position and orientation creates many options for the Log Cabin layouts.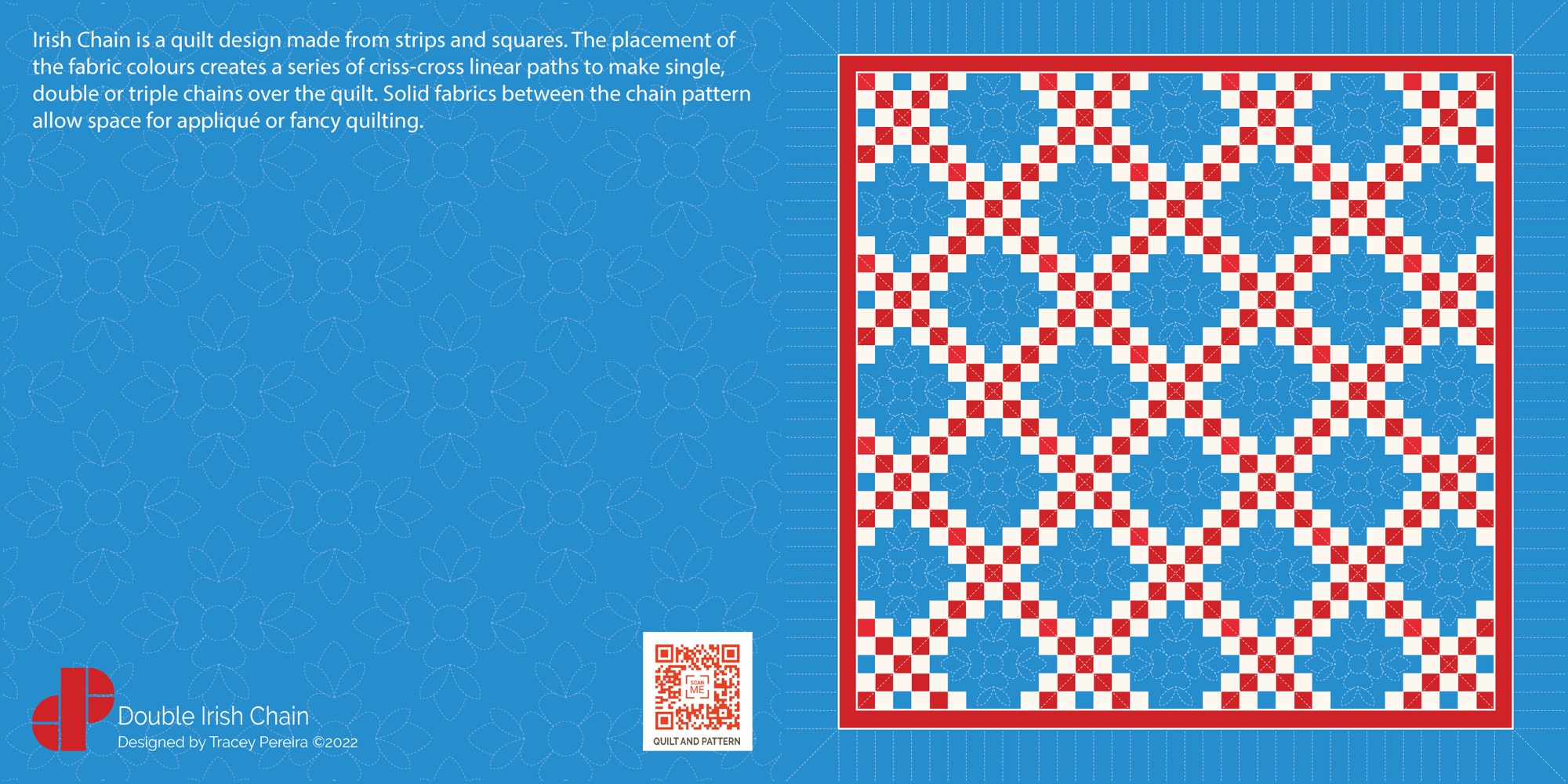 Irish Chain is a quilt design made from strips and squares.
The placement of the fabric colours creates a series of criss-cross linear paths to make single, double or triple chains over the quilt.
Solid fabrics between the chain pattern allow space for applique or fancy quilting.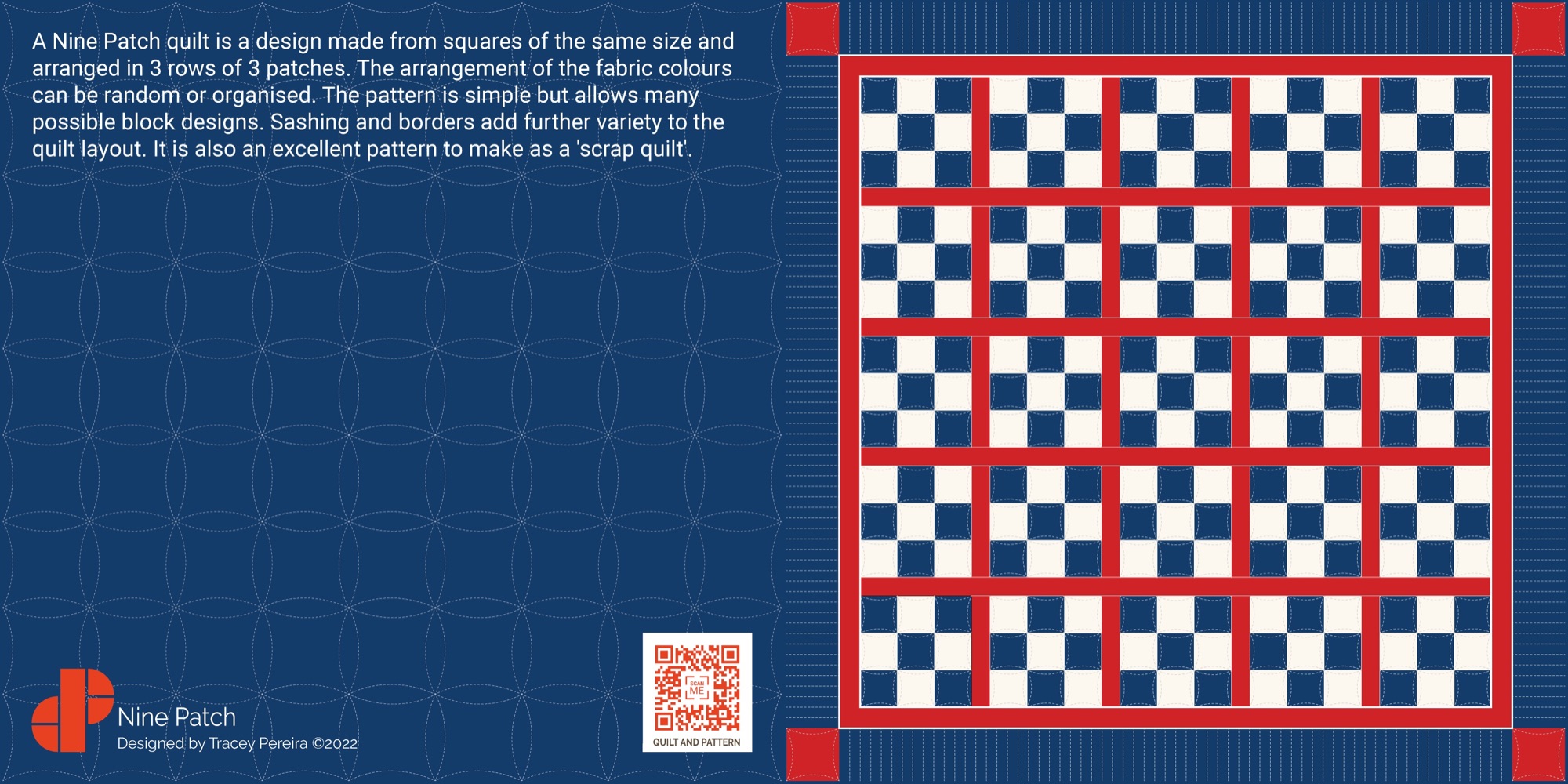 A Nine patch quilt is a design made from squares of the same size and arranged in 3 rows of 3 patches.
The arrangement of the fabric colours can be random or organised. The pattern is simple but allows many possible quilt designs.
Sashing and borders add further variety to the quilt layout,
It is also an excellent pattern to make as a scrap quilt.
Be the first to know about new releases