Thank you so much for subscribing to my newsletter.
I usually send an email once a month with current news, project updates and special offers. If you like IVY LEAF and would like to see more of my designs I'd love for you to visit my shop here .
Use coupon code SUBS15 for 15% off any future purchases.
How to Print and Construct your PDF Roll Panto
Download and print your PDF Pantograph
The pattern is designed for both A4 and US Letter paper so there is a little construction work to do.
Print at 100% to main the design pattern height of 6"
Enlarge or Reduce when printing if required for sashings and borders .. ie Print at 91% for a pattern height of 5.5"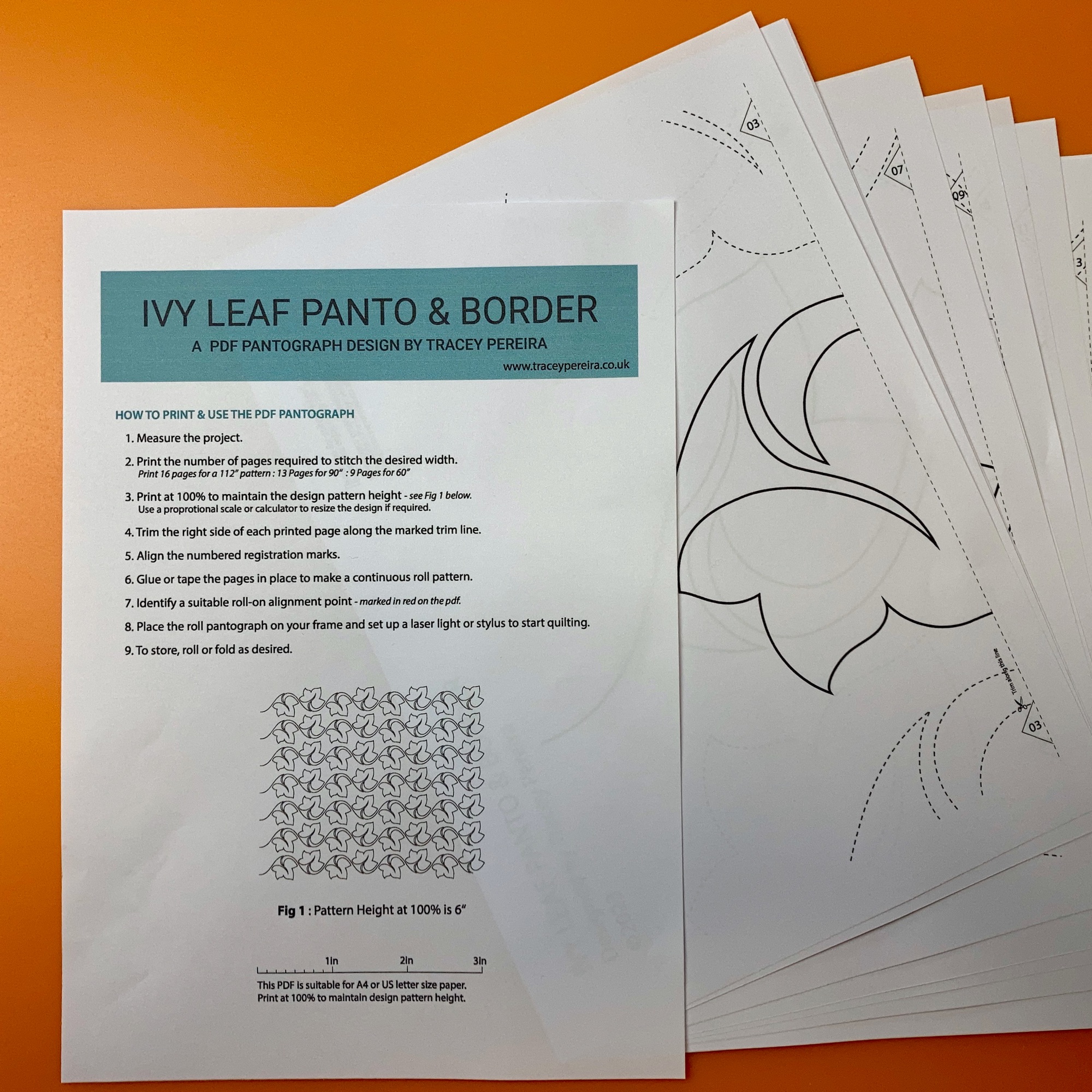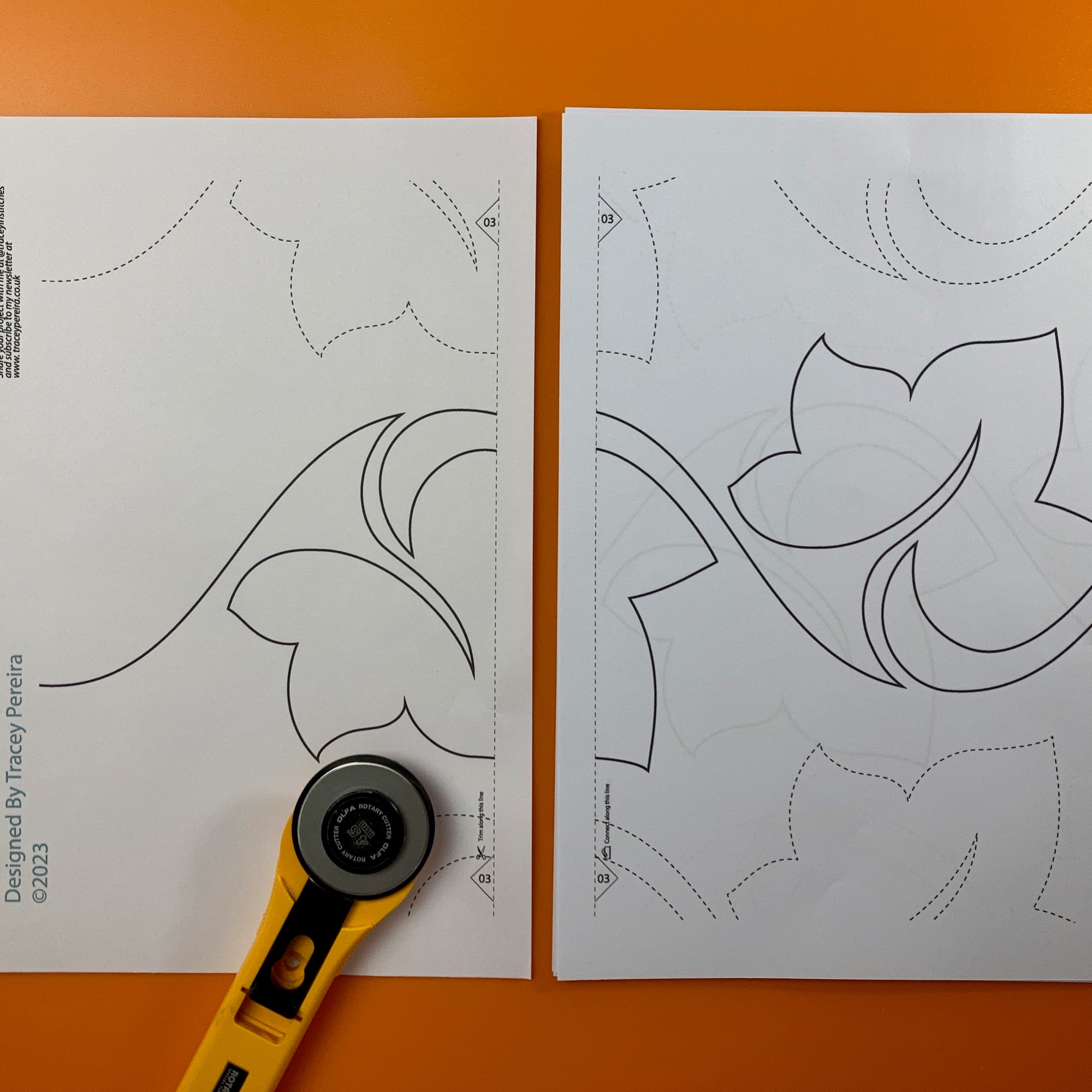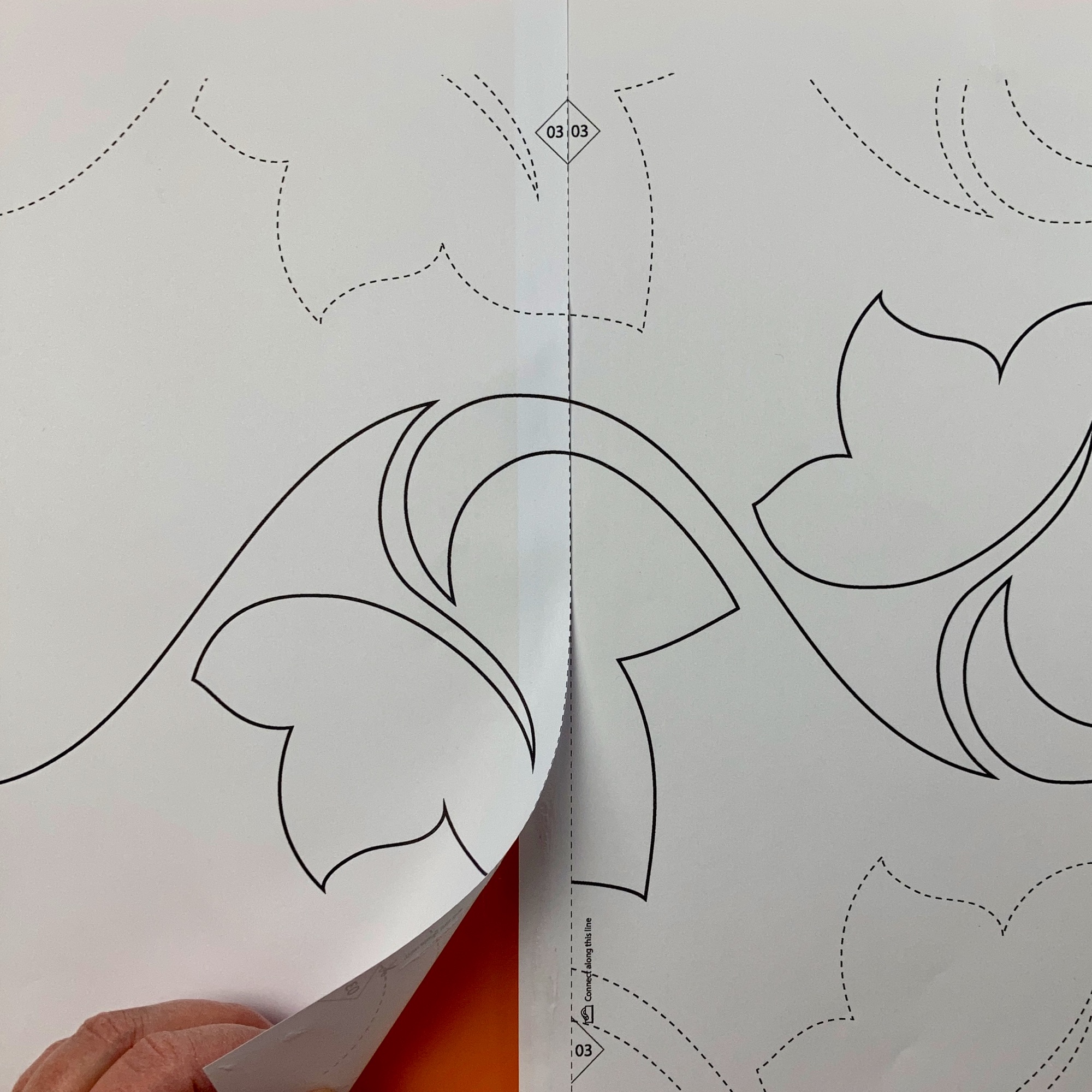 MATCH & ALIGN REGISTRATION MARKS
ALIGN SOLID & DASHED PATTERNS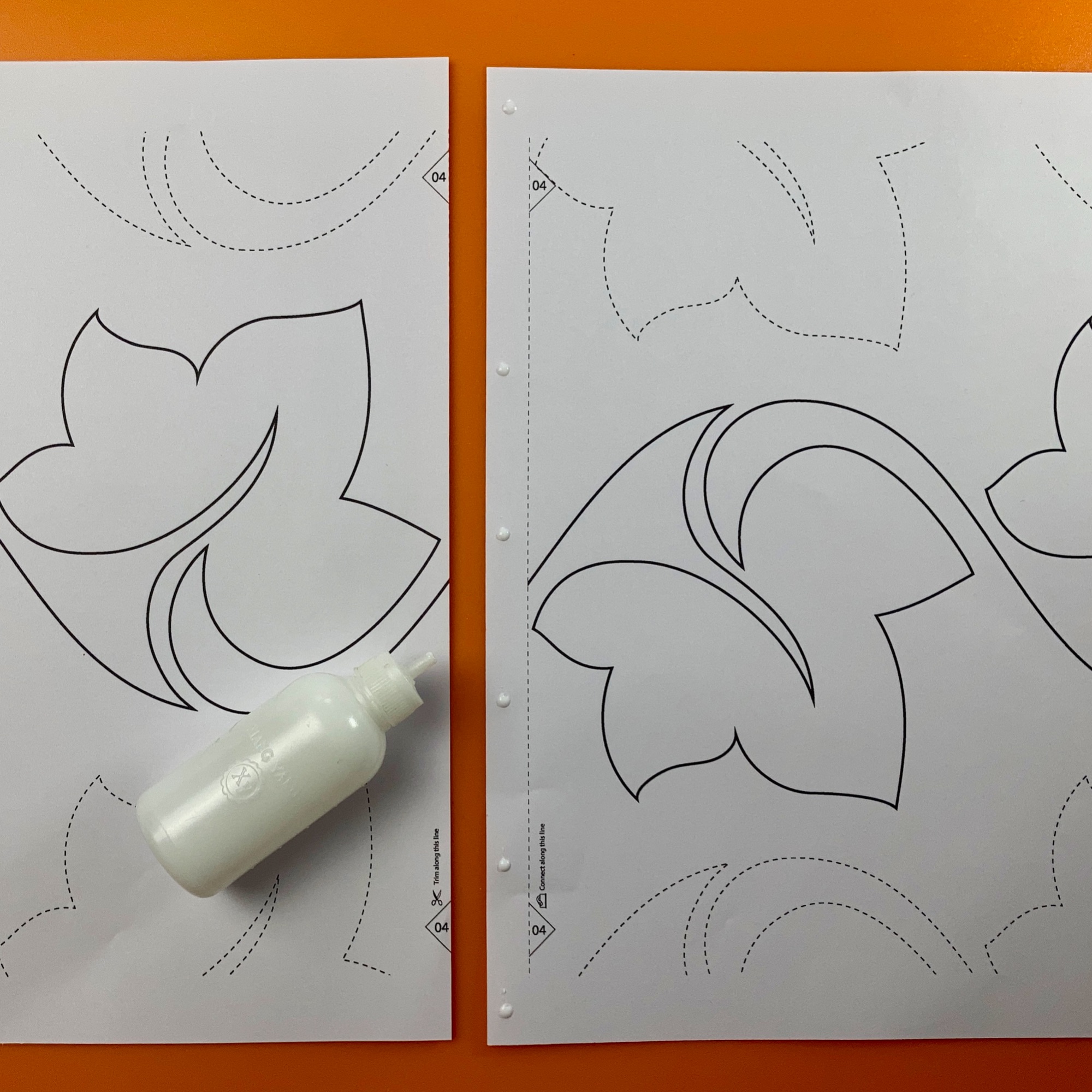 GLUE OR TAPE PAGES IN PLACE
ADD FRONT PAGE FOR REFERENCE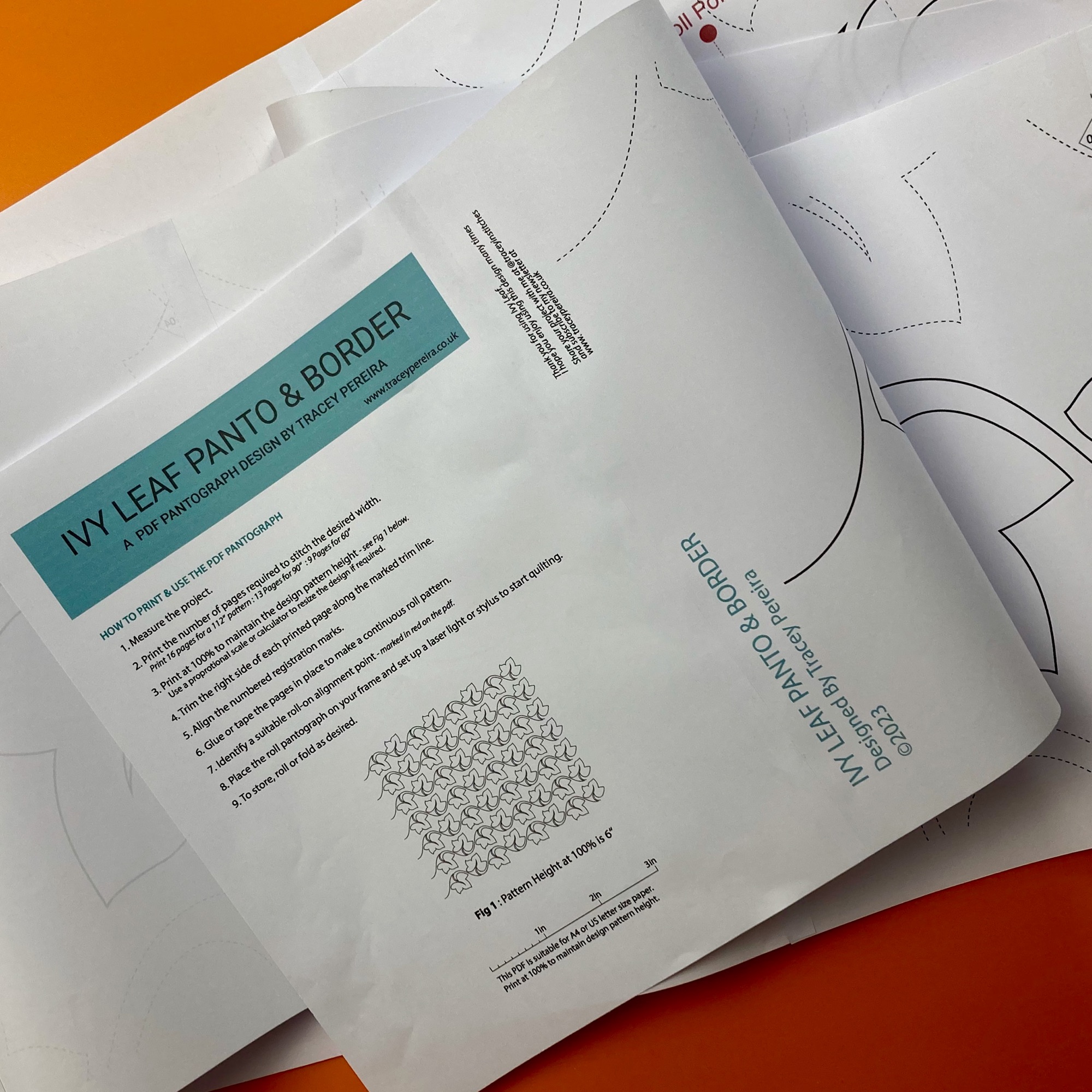 ROLL OR FOLD PATTERN TO STORE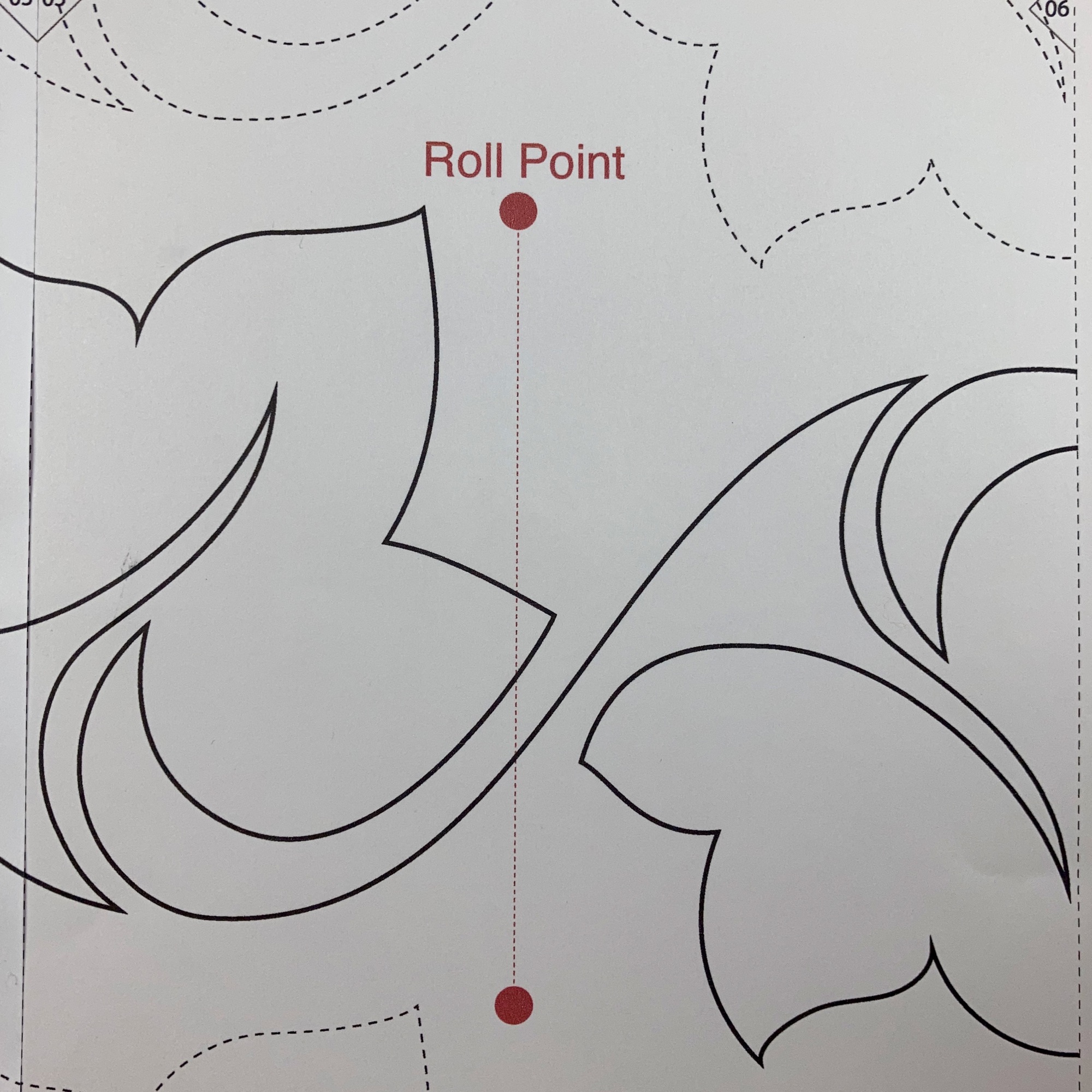 FIND ROLL POINT FOR QUILTING