How to Print and Construct your PDF Roll Panto
Find the PDF pattern in your Downloads Folder.
Prepare to print the PDF Pantograph.
The pattern is designed for both A4 and US Letter paper so a little construction work is needed.
Find the height of the pattern design. Find this on page 1 of the pdf.
Print at 100% to maintain the pattern height or ...
Enlarge or Reduce at the print stage if you want to create a larger or smaller pattern to fit sashings and borders .. ie print a 6" pattern at 91% for a pattern height of 5.5".
Find the trim, connect and registration marks included on each page to help align the pattern.
Note : Registration alignment marks start at 03.
Follow the photos below to piece the individual pages into a long roll pattern.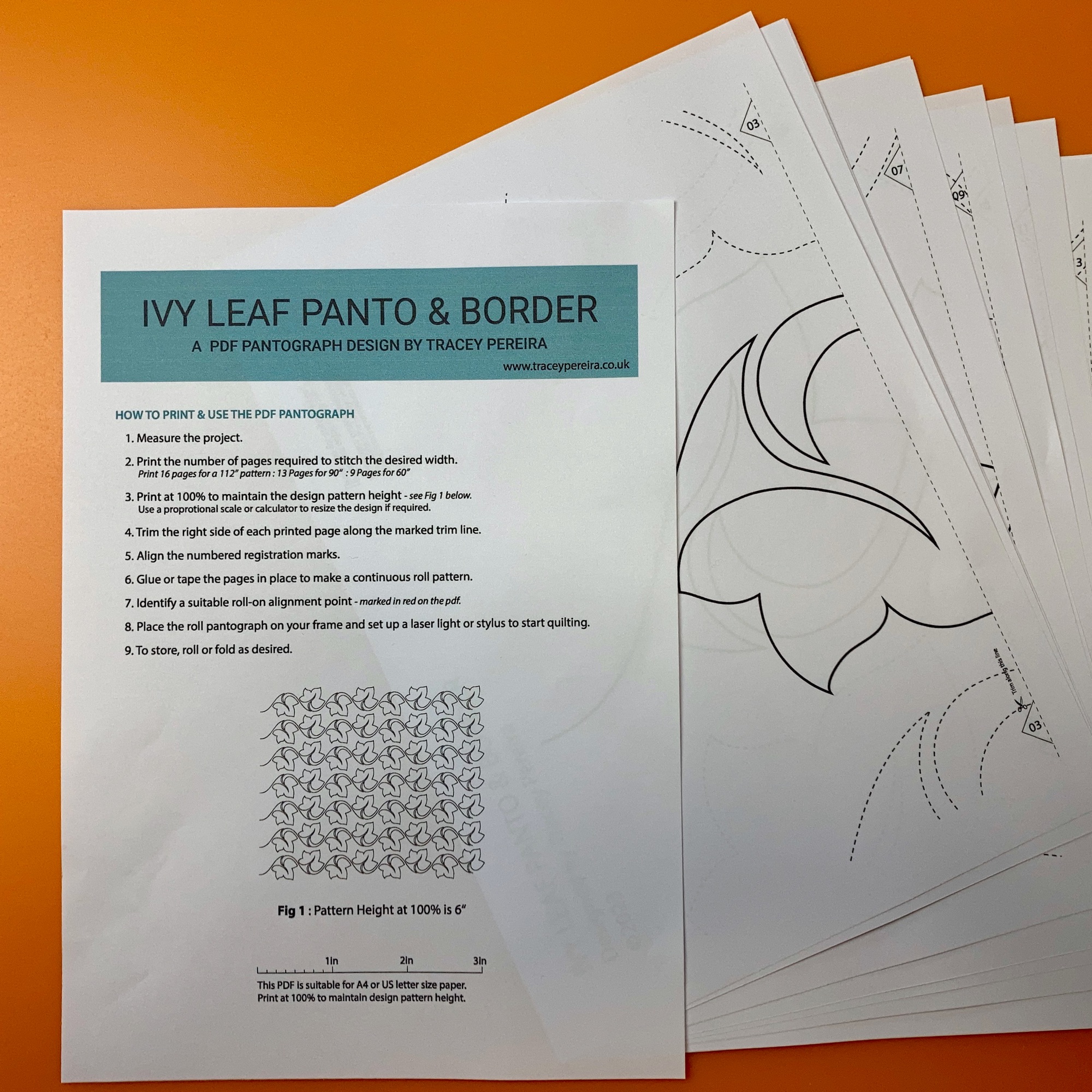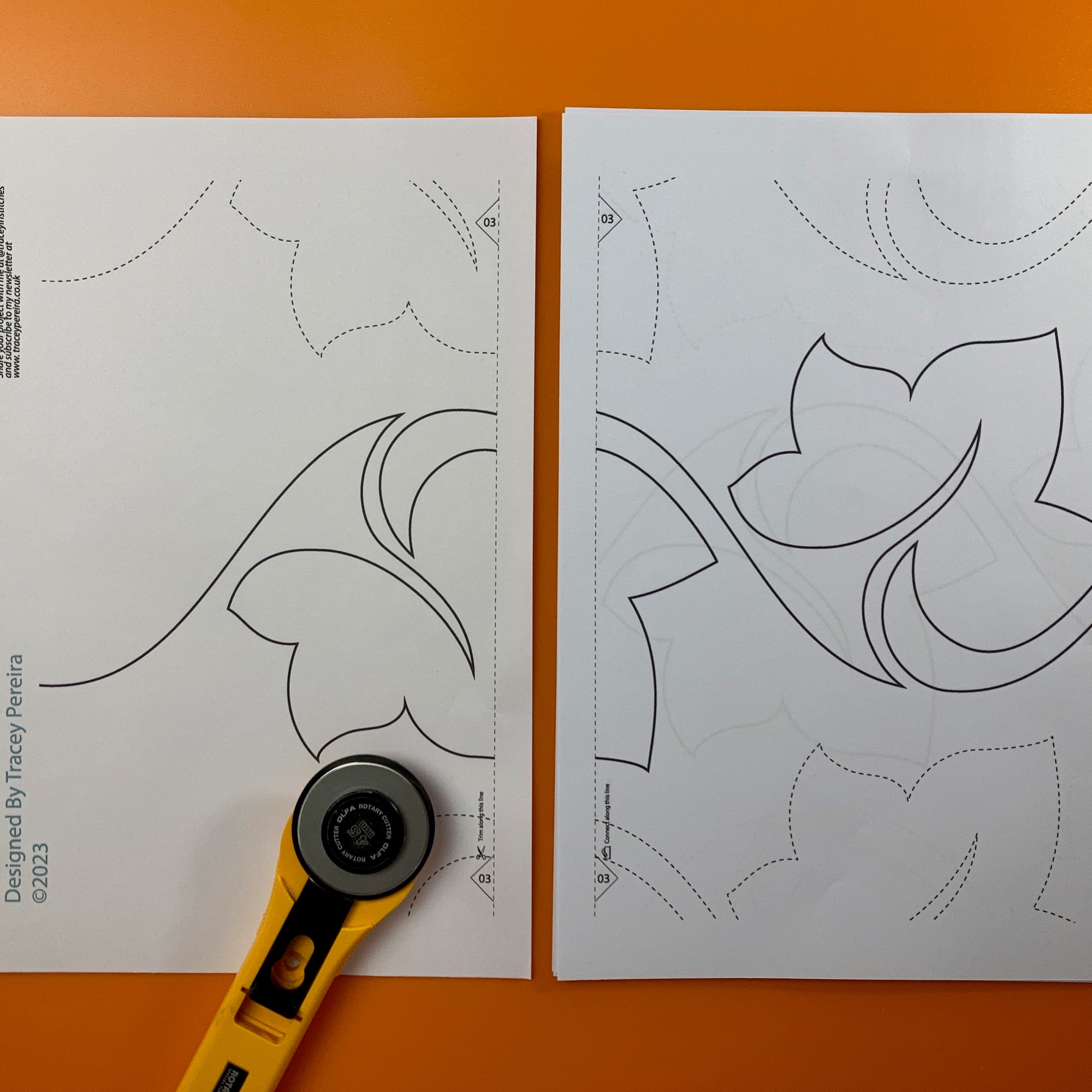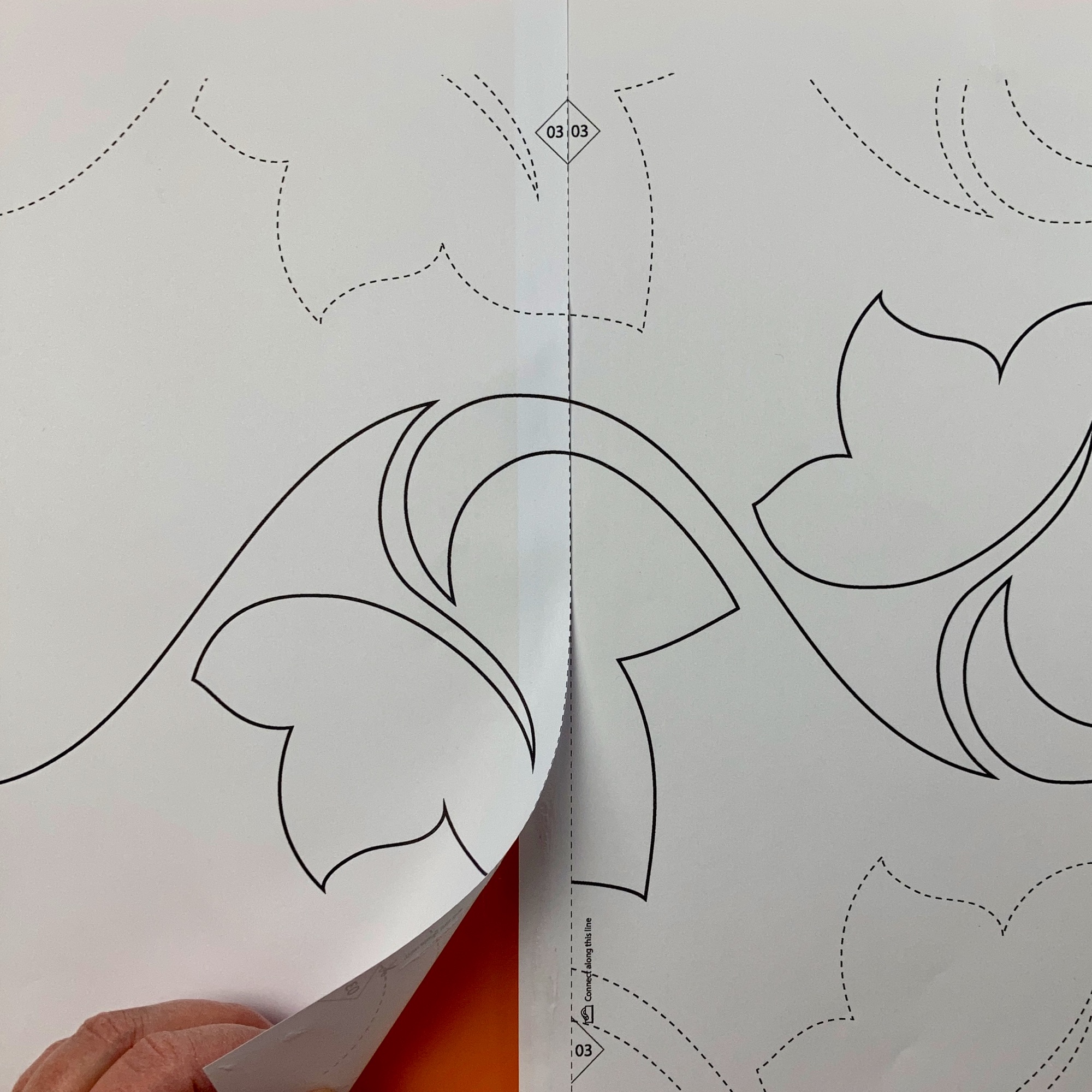 MATCH & ALIGN REGISTRATION MARKS
ALIGN SOLID & DASHED PATTERNS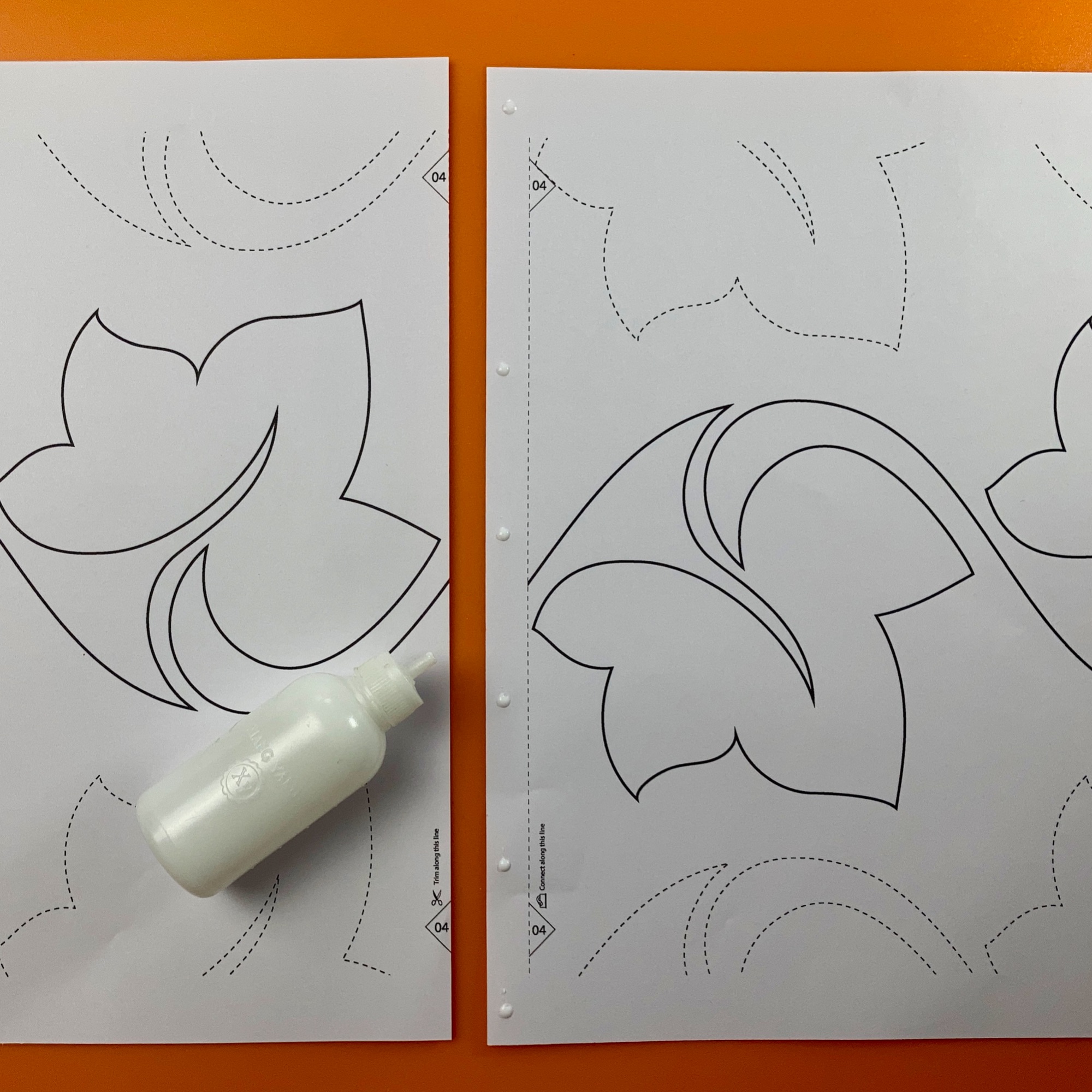 GLUE OR TAPE PAGES IN PLACE
ADD FRONT PAGE FOR REFERENCE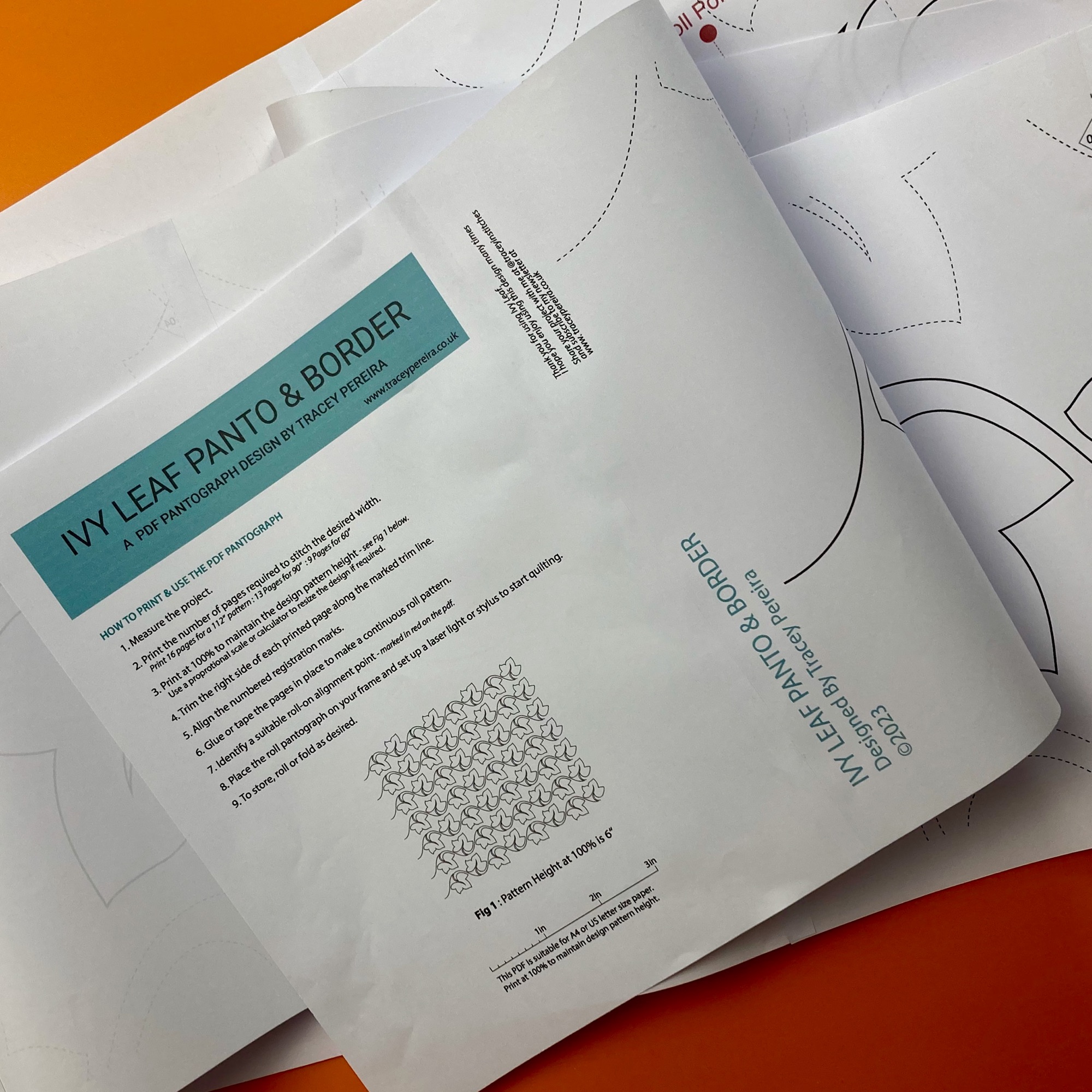 ROLL OR FOLD PATTERN TO STORE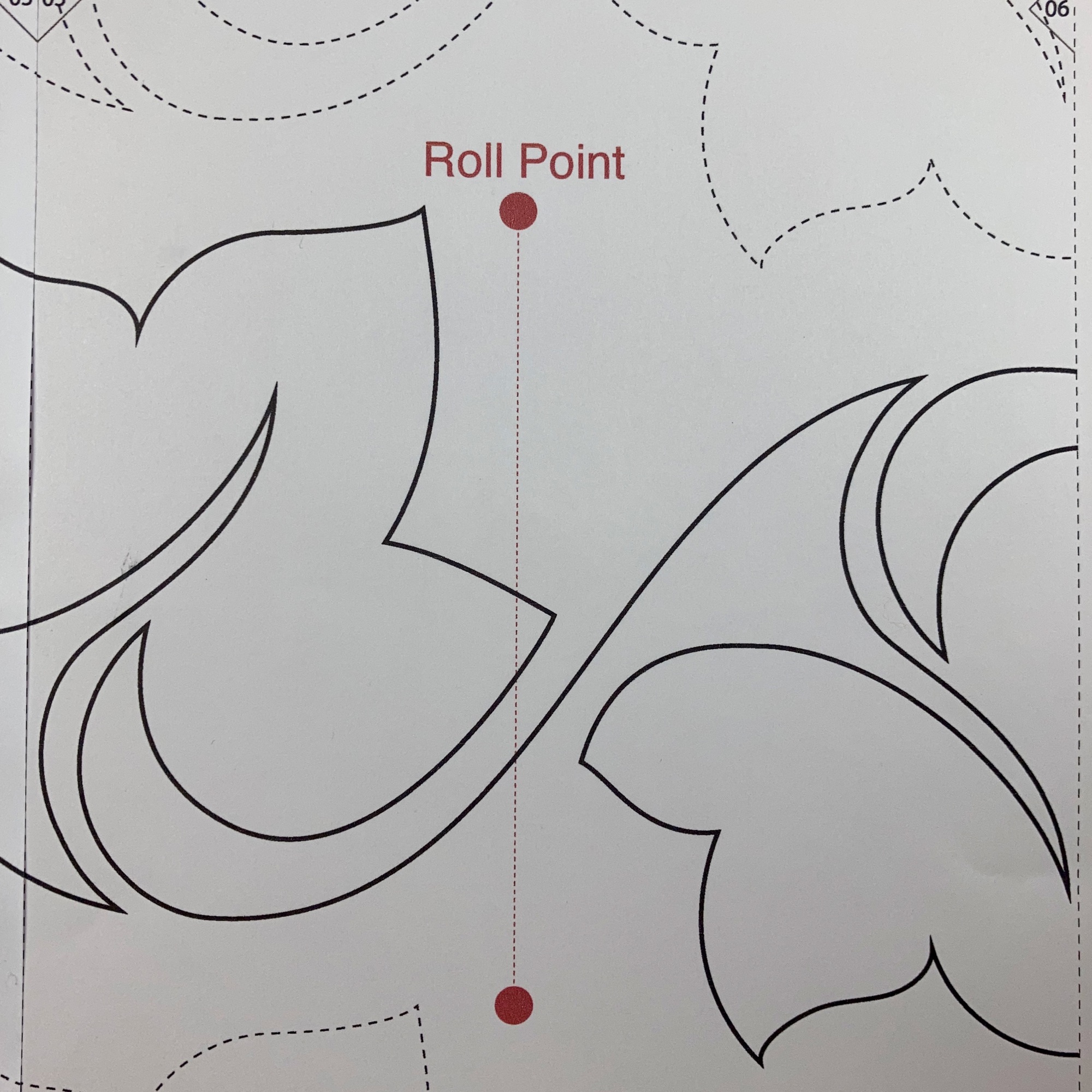 FIND A SUITABLE ROLL POINT FOR QUILTING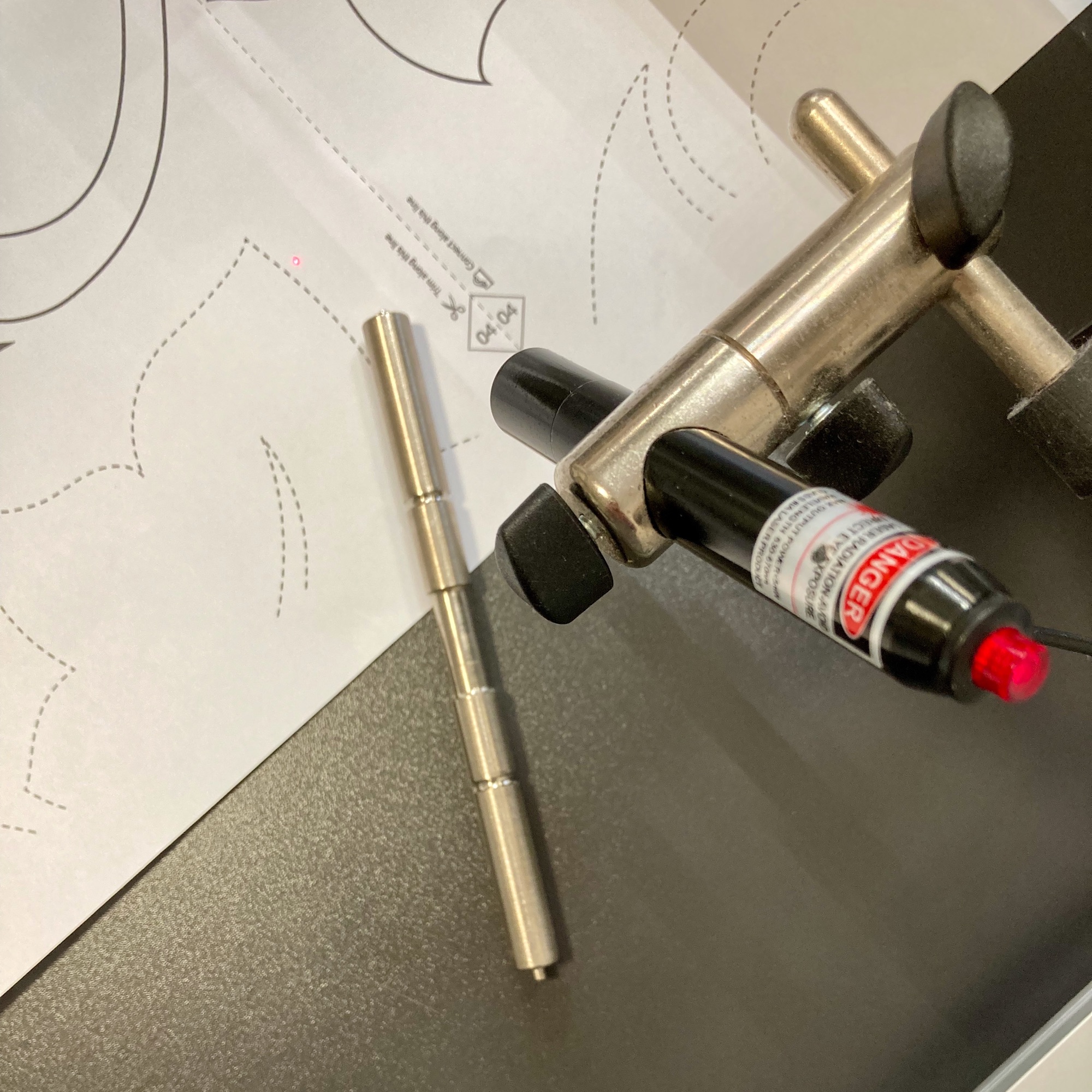 USE LASER or STYLUS TO ALIGN PATTERN WITH QUILT FRAME