Prepare your Quilt for Longarm Quilting
Your quilt top is pieced and ready for longarm quilting.
For best longarm results please follow the preparation guide below.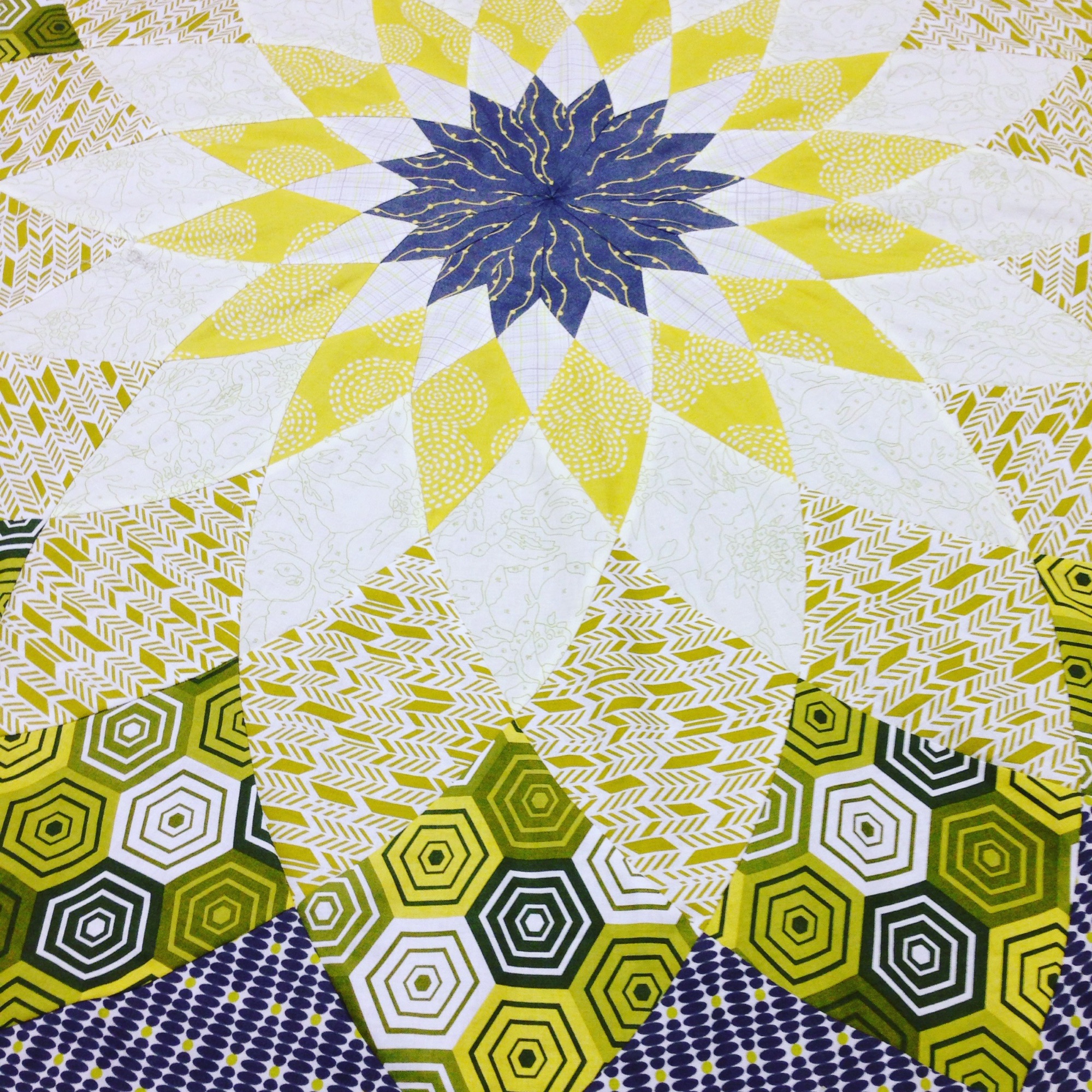 The Quilt Top should be clean and pressed
Check the seams are pressed in the right direction
Check for any shadowing of darker seams in light areas
Check and repair any holes or gaps in the seams.
Check for stray seaming threads on the back of the quilt top
Remove any buttons or other dimensional embellishments
Advise if the top has Piped or 'flanged' borders - basting may be needed
Check the borders have been applied correctly
Identify the TOP of the quilt if it is directional
Stay stitch around 1/8" inside the edge of the quilt
The backing fabric should be at least 8" wider and 8" longer than the Top.
Choose a nice backing design that complements the quilt top.
Sheets are not recommended for longarm quilting.
Look for 90" or 108" wide quilt backs to avoid piecing standard width fabric. It often works out cheaper to use wide-quilt backs too.
A light pre-wash will help to remove excessive creasing and fabric finishes & dressings added during manufacture of wide quilt backs
Seams in backing fabric should be square and have a consistent seam allowance. It is a good idea to use the narrowest zigzag for the backing seam. Set your machine at 2.5 stitch length with the narrowest zigzag width of just 0.5. Sew using a 3/8 or half inch seam allowance too. The tiny zigzag allows for a degree of flexibilty in the backing seams and helps to prevent them from popping under strain.
Remove the fabric selvedges if seamed.
Press the backing seams open for a flat finish.
Press the backing to remove excess creasing and check it is square.
Identify if the backing fabric is directional -mark the top with a note
Patchworked quilt backs can be used in longarm quilting. They should be 4" larger on all 4 sides and flat and square. Stay-stitch the outer edges to prevent seams popping open.
Double-sided quilts are beautiful but it is very difficult to ensure double-sided quilts are centred. This will require extra time and cannot be guaranteed.
THE BATTING ....also called wadding
There are many quilt waddings to choose from including cotton, cotton blends and wool as well as other materials such as bamboo or recycled plastic. They are available in a variety of widths and come on the roll or packaged by size. Some battings also thicker than others. This is called Loft. Choosing the right batting for your project. Avoid battings that do NOT have scrim. Scrim is best for machine quilting.
The quilt batting should be at least 8" wider and 8" longer than the Top
If you need to piece the batting use a method that creates a flat seam. Trim the edges square and butt the edges together. Use a zigzag stitch to join or use a quilt batting tape.
A rotary cut wave seam will avoid a straight line. Ask me for details of the wave if you want to know more.
If you are using a packaged batting it is best to remove it from the packaging and let it 'breathe' for at least 24 hours. This will help to remove the creases and wrinkles before using it. Alternatively you can pop it into a tumble dryer on low heat with a damp towel.